The Class Hub
Randy Toler
has left an In Memory comment for his Profile.
RIP Pam Payne. I really like her comments on my Facebook page, she was so kind and posted and liked often. But then I didn't hear from her, now I understand why. All of Niles High School class of 1974 will miss you.
Beautiful woman who passed privately and not surprisingly, in her personal way.
God's grace and blessings to the family. ??
Tracy Reed
has left an In Memory comment for Profile.
Everyone, check out the Fun Times Gallery for our class page. Thank you, Margie, for allowing the posting of those precious photos.
So sorry for your loss Margie. You were his rock and your relationship was special. Tom was a genuine, selfless person who made me a better person for knowing him. We have seen too many of our classmates pass recently and maybe this is a wakeup call for reunions every summer. I too went to church choir. Mr Ginter saw my talent and I was the official mouther with zero sound coming out. Tom and Bobby were my wing men.
Randy Toler
has left an In Memory comment for his Profile.
Always a good friend. Sad news. Thoughts and prayers to Margie and family. I spent my workouts with Tom on the Cross Country team and stayed in touch on Facebook. He will be missed.
So sad. Too young. Tom was a nice guy. I sat by him at Presbyterian choir practice...he was flat and I was sharp, so we balanced each other out. So sorry Margie. Bob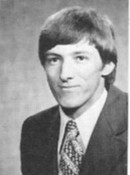 No doubt, the mentality of school days would have had little to do with such idealized sensitivity. Yet while distant, spelled no difference to me over the years, your gentle spirit was a particular bright spot to be re-lived!

Hope this finds you and yours well and blessed!
Great Guy, Gone too Soon!! Sincere Condolences to Margie & Family!
I got to see Alan just a few times a year, like everyone here in Niles at Martins Super Market. The last time I saw him he seemed healthy & as always happy. I'm sorry to say good bye to him. It seems at least every couple months now we are unlucky to see our friends here in this column. God is lucky to have Alan with him, but he will be missed here with us. Rest in peace my friend & God Bless all your family you leave behind.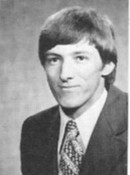 Wow Mickey, that was sudden! Sat down to dinner a couple of times with Mickey last fall. This was like after a 45-yr gap when our paths crossed in the Rural King parking lot. Called a few weeks later and he said he had a cardiac attack right there in his home Church at Grainger. From then on, he was confined to wheeled mobility and oxygen dependent. We had some good talks and catching up, including, running him off a few pages from the NVTattler as he lost his in a fire. He lost his brother (Bill) who lived in Sturgis, MI just a few years ago.